1% for the Planet members show up big at Outdoor Retailer!
Outdoor Retailer is the largest outdoor industry expo and conference in the country. For many companies, it's an opportunity promote product and network with industry leaders. But for us, it's a time connect with our members, marvel at their continued growth and spread the word about the incredible work happening within our network.
With the common goal of protecting our environment, it's no surprise that many of our members are in the outdoor industry. At this year's summer Outdoor Retailer, over fifty 1% for the Planet members participated in the Summer Market. Here are just a few members that we ran into:
We always love seeing Stasher at events around the country, not only to see how much they've grown, but also because they throw a great happy hour! This Outdoor Retailer, Stasher partnered with Klean Kanteen to throw a fundraiser for 1% for the Planet. Turns out, everyone loves popcorn, beer and our planet!
A member since 2017, Stasher supports many nonprofits that align with their plastic-free movement as well as their focus on ocean, environment, women and health. Check out Stasher's nonprofit partners: The 5 Gyres Institute, Surfrider Foundation, Plastic Pollution Coalition, Women's Earth Alliance, Sustainable Works, Conservation International, Saginaw Basin Land Conservancy, Numi Foundation, B Lab, Save the Bay and more!
Stasher isn't the only member that knows how to throw a party. Nomadix collaborated with fellow members Brew Dr. Kombucha, New Belgium Brewing and Stasher to throw a 1% for the Planet happy hour.
Nomadix is relatively new to 1% for the Planet, but their business model has been environmentally friendly since day one. Nomadix is a towel company, but not just any towel—it's the only towel you'll need. Born from the ethos "Own less. Do More.", the Nomadix towel is built for any activity. They believe everyone should buy only long-lasting, environmentally conscious and multi-purpose products. That's why everyone towel is made using certified post-consumer recycled plastic and contributes to 1% For The Planet.
Khala & CO joined the 1% for the Planet network in 2016. What once started as a way to reduce one family's environmental impact, Khala & CO is now a business on a mission to create ways to reduce environmental impact for all.
Their Khala Cloths, made from all-natural beeswax, are a great alternative to plastic and also support 1% for the Planet and National Parks Conservation Association.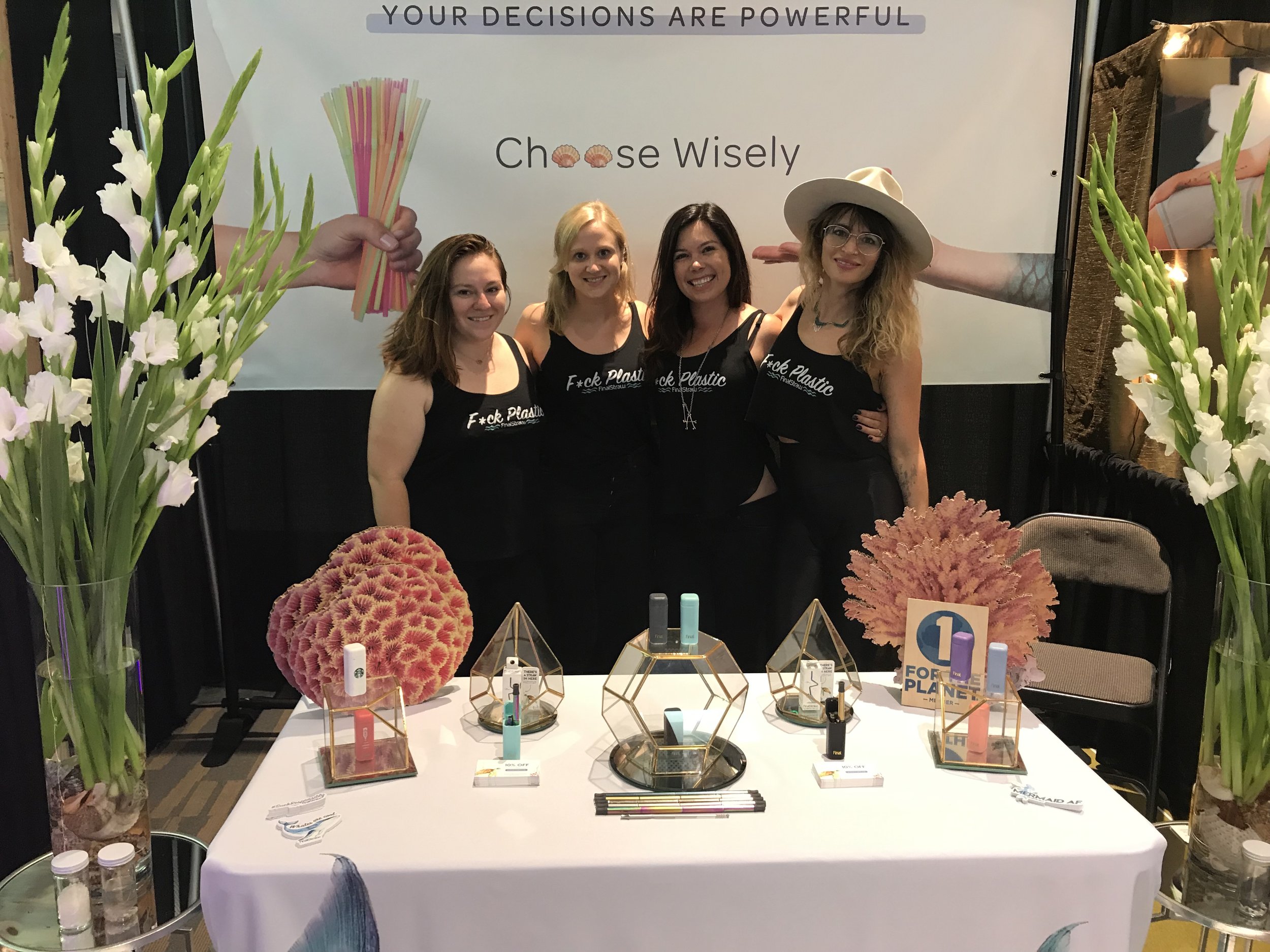 Did you know that single-use, plastic straws are not recyclable? Considering Americans alone use enough straws to wrap around the Earth 2.5 times every single day, we have a problem.

The solution? Responsibly made, reusable products that eliminate the use of plastic. Let us introduce you to FinalStraw.
FinalStraw not only makes incredible, reusable straws, but as a 1% for the Planet member they also support these environmental nonprofits: The 5 Gyres Institute, Social and Environmental Entrepreneurs, Plastic Pollution Coalition, Surfrider Foundation, NatureTrack Foundation, and Bronx River Alliance, Inc.
Based in Evergreen, Colorado, Bivouac Coffee Co aims to become the most environmentally friendly coffee company in the world. How will they do it?

Well, Bivouac Coffee already uses approximately 400x less water, produces no harmful byproduct waste, and utilizes extraordinarily simple farm infrastructure. Oh, and they recently became a 1% for the Planet member!
Mizu recently came on board as a 1% for the Planet member. Through their Mizu 360 water filtration products and reusable stainless steel and silicone straws, they donate 1% of sales to organizations like the Rob Machado Foundation, which educates youth on the problems caused by single-use plastics in our oceans.
Featured in Backpacker Magazine as the "Slow Burn Energy" bar, fourpoints joined the 1% for the Planet family early in 2019.
They are on a mission to create functional, high-energy foods to fuel performance, inspire an outdoor, active lifestyle, and protect our planet's wild and beautiful places. Fourpoints bar has already adopted eight miles of the Continental Divide Trail in their home state of Colorado.
All Good is near and dear to the 1% for the Planet family. This long-term member has been a part of 1% for the Planet since the company's start in 2006.
Their passion for the environment and initiatives to combat climate change truly exemplify what it means to be a 1% for the Planet member. This year, Business Insider recognized All Good as one of the "BEST Outdoor Retailers" at the Summer Market.

All Good's commitment clearly goes beyond business and making an incredible product. Their sunscreens, goops and lotions are reef-safe, human-safe and support many nonprofit partners, such as: United Plant Savers, Protect Our Winters, The 5 Gyres Institute, Surfrider Foundation, B Lab, Earth Island Institute, Conservation Alliance, Pacific Whale Foundation, and many more!